Mu Voice is the award winning plug-in by Mu Technologies that allows you to tune your vocal recordings, apply special effects and add natural sounding harmonies when mixing your track. The proprietary spectral analysis and synthesis techniques set new standards in vocal processing providing a unique tool for your recording studio. Tedious pitch curve editing is history now. An internal delay of only 5.8 ms makes Mu Voice the ideal vocal processor to perform live on stage.

---

Check out our YouTube Channel for video tutorials.

---

System Requirements:




Platform
Mac
PC
Operating system
MacOS X 10.4 or higher
Windows XP or higher
Processor
2 Ghz
2 Ghz
RAM
1 GB
1 GB
Interfaces



VST (32-bit only!)
AU (32-bit only!)
RTAS (32-bit only!)
VST (64-bit and 32-bit)
RTAS (32-bit)



Mu Voice 1.3 Released


Download here ...


Mu Voice 1.3 is available now (free update). The motto of this release is:



"More Control - More Fun"



and it features innovative and creative ways to control the plug-in from any MIDI controller.


For Studio ...

Chord recogntion, preset selection and chord scheme navigation from a MIDI keyboard were already implemented in 1.2. The new release features:

MIDI-2-Pitch: The pitch of the lead voice can be tuned to a MIDI note (red keys). The tuning also affects also the harmonies.
MIDI-2-Harmony: Several harmony channels can be put to MIDI mode. This means that when a note is played (orange keys), it is assigned to one of the MIDI mode channels. This features allows you to create harmonies just by routing MIDI notes to the plug-in.
(Delta)Pitch-2-Parameter: This is an advanced feature that allows parameters to follow the pitch or the interval between the lead and the harmony. This feature is important for getting a natural sound.

... and Live

Our ambition is to create a real-time vocal/instrument processor that could be controlled entirely from hardware interfaces. Therefore it supports:

Control Change Events: Any MIDI controller can be mapped to any set of Mu Voice parameters. This requires a very simple set of actions; touching a controller, selecting a number of parameters, and editing the parameter curves.
Program Change Events: These events are typically sent when a synth bank is changed or when a foot switch is pressed. Triggering a program change 10, will apply the chord and preset at the tenth position in the chord scheme.
Playlists: Mu Voice XML files for different songs can be grouped in playlists. Files are added just by dropping them on the playlist.
MIDI Assignable Navigation Controls: The MIDI panel has six programmable buttons. The first two are used to move forward and backward through the chord scheme. The second two are used to do the same but by using anchor points. The final two are to go to the next song in he playlist.

So Easy

A lot of work was done for improving the ease of use:

Windows and Mac Installers make sure that all components are in the right place.
Host integration is improved significantly. The XML project files are now linked to your recording session. Loading and saving your project will automatically load and save your Mu Voice XML file.


What's cooking at Mu's kitchen ...
Mu is currently developing a small VST host so that in the next release Mu Voce can run as a Standalone Aplication.
Mu is working on a number of high performance software libraries. These libraries will be made available to third parties under a licensing agreement. Libraries will include FFTs, convolutions and band diagonal solvers.
I have an iLok.com account,
and want to apply for a 15 day trial license



Germany, Austria and Switzerland

Sebastian-Kneipp-Str. 96
37217 Ziegenhagen, Deutschland
Japan


www.hookup.co.jp
Nobui Bldg. Annex 3F, 1-2-2 Ueno
Taito-ku, Tokyo 110-0005, Japan

UK



www.etcetera.co.uk
Bolton Road North, Ramsbottom Lancs BL0 0NE, United Kingdom

Sweden, Norway, Denmark
and Finland



www.swedenmidimusic.com
Polhemsgatan 29,
112 30 Stockholm, Sweden.

India



www.sudeepaudio.com
1st Floor, South Bungalow, Vaikunth Society, Sir Lallubhai Park Road, Andheri West, Mumbai 400 058.

Australia



www.sound-music.com
Warehouse 25, Roberna Business Park,
26-28 Roberna Street, Moorabbin,
Melbourne, Victoria, Australia 3189

Benelux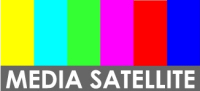 www.media-satellite.nl
Schieweg 53A
3038AE Rotterdam, the Netherlands

All Other Countries



www.mu-technologies.com
Singelbeekstraat 121
3500 Hasselt, Belgium.